Christmas Eve boxes are becoming more and more popular in England since 2017 and here I have put together a list of goodies to stash in the box for all the family.
This will be the second year I've done a Christmas Eve box for my family. The kids have one each and my husband and I share one. You don't need to pack it out full of useless rubbish, just small, exciting things your family can enjoy just before bed time on Christmas Eve to bring more magic and excitement for the kids.
What is a Christmas Eve box?
A Christmas Eve box has become a wonderful tradition to add more magic and excitement for the children before Christmas day. While the kids are too excited to sleep knowing Santa is on his way, the goodies in the box will help with preparing to go to sleep while the whole family can spend some quality time together. It also takes away the temptation of them opening their presents early. You can put anything you like in your Christmas Eve box. Remember, the box is not about fancy gifts but rather a special, magical experience to share with the family.
Here are a few examples of what I pack.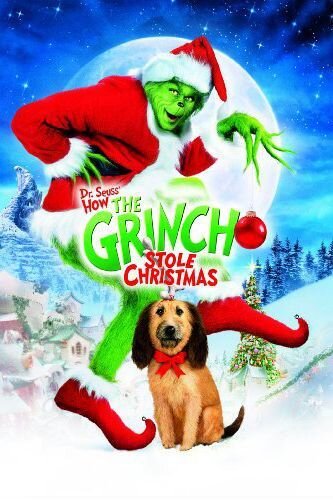 Christmas Movie
My kids love nothing more than to sit, cuddled up in a blanket together watching a great movie. You can get a DVD but as most people these days have NowTV, Netflix or something similar, there is no need to buy a new DVD. We will be choosing something online to watch together on Christmas Eve. I will write a list of up to three Christmas movies on a bit of paper, roll it up like a scroll so the kids have something to open from their box then let them choose which film they want to watch on Netflix.
Christmas Pyjamas
Kids grow each year so they'll need new pyjamas anyway, (My excuse to buy stuff 🙂 ). I enjoy buying Christmas pyjamas each year as it's something exciting and new to open and to wear while we relax while watching our Christmas movie. We can also wake up on Christmas morning wearing our pyjamas which will look so cute in the photos of us all opening our presents. Last year I bought matching pyjamas from https://www.patpat.com, they have a large range of matching Christmas pyjamas. Perfect for those Christmas family photos.
Slippers
In this cold weather it is nice to keep your tootsies warm. Slippers provide that cosiness and comfort while you all snuggle up in your pyjamas, drink hot chocolate and watch the movie.

Christmas Bauble
Every year we buy our kids a new bauble to place onto the tree. The first thing they do when they open their boxes is put their new bauble on the tree to mark another special Christmas. The bauble can be anything from a photo bauble, personalised named bauble or one of their favourite Christmas icons such as Santa Clause or one of his reindeer.
Reindeer Food
Sprinkling reindeer food over the driveway in front of your house brings the magic of Santa! The most exciting thing for my kids is the thought of those reindeer waiting outside, eating their magic oats, while Santa drops off the presents.
While glitter and sprinkles like hundreds and thousands are a popular mix for this activity, these ingredients can cause stomach problems for the birds and other wildlife. Even edible glitter is not recommended by the RSPCA. I have compiled a list of ingredients which are nature friendly:

Some dried fruit, like cranberries (Please don't use grapes, raisins, sultanas or currants as these can be poisonous for dogs that may be passing)

Wild birdseed

Grated cheese

Dried insects

Chili powder (To keep the rodents away)

Mix all the ingredients together in a bowl and pour into a folded bit of paper or envelop, ready to be sprinkled. You can buy little pouches like the one in the picture online from https://www.notonthehighstreet.com/alphabetbespokecreations/product/personalised-magic-christmas-reindeer-food-pouch
Nice list certificate
Just to add to the magic, presenting a 'Nice List" certificate from Santa will bring even more excitement for your children as they now know they've been good and Santa will visit for sure! These can be purchased from a few places depending on the style you like. Not on the high street is a good place to start looking,
or you can even print your own. https://www.etsy.com/uk/market/nice_list is also a great place to find nice list certificates and even printable templates to save a few pennies.
A Christmas story
It is routine for us to read a bedtime story just before the kids get tucked in and go to sleep. To keep in the Christmas spirit we are going to read a Christmas story. My son has already chosen his story for this year, "Santa needs a wee!" From https://www.theworks.co.uk. There are a whole range of fantastic Christmas stories for a very good price if you're looking for something new.
Last year we read the traditional 'The night before Christmas'. That story is definitely one of my favourites!
So whatever you put in the box and however you do it, just enjoy your family time together and have the best Christmas!
Merry Christmas everyone, and a very Happy New Year!